Delete your SearchStudio Account
SearchStudio > Account Menu > My Profile
---
The account Owner can delete the SearchStudio account at the touch of a button. Other users have no access to this feature.
Navigate to the Account menu in the upper right corner of the screen. Select the My Profile option.
At the bottom of the screen, the Owner will see a big red button.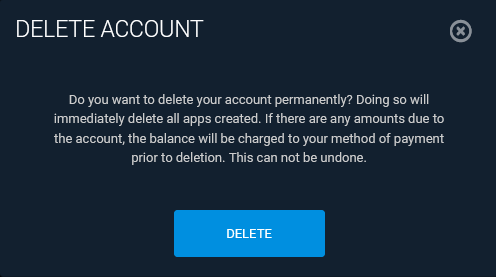 Note that account deletion cannot be reversed, and could involve erasing months of accumulated user data. Proceed with caution.