The SearchStax or SearchStudio Support menu is the preferred channel for filing a support request.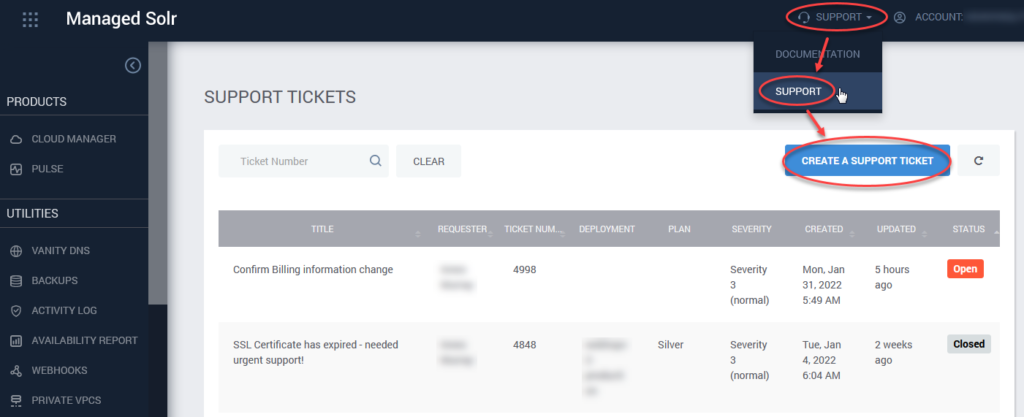 For Managed Solr, see the Asking for Help page. If you are using SearchStudio, see the similar Asking for Help page.
If you don't have access to SearchStudio, you can send an email message to the SearchStax Support Desk or use our corporate Contact Us page.