SearchStax Managed Solr provides the ability to set up a DNS CNAME alias for your deployment. This means that your search application can query a domain address of the form myalias.searchstax.com in place of a literal Solr HTTP Endpoint like ss123456-hemxx0ug-us-west-1-aws.searchstax.com/solr/.
The DNS aliases of your account are listed on the Vanity DNS screen of the SearchStax dashboard.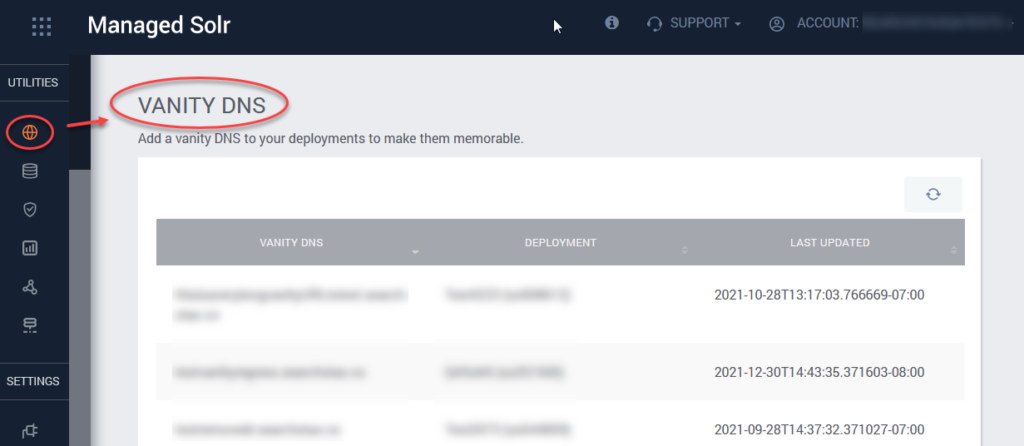 Questions?
Do not hesitate to contact the SearchStax Support Desk.