Many SearchStax Managed Solr customers begin their SearchStax experience with pay-as-you-go monthly billing. Your credit card is charged once per month based on your actual usage. (See How will my SearchStax bill be calculated?.)
You can switch a deployment from monthly to prepaid annual billing directly from the SearchStax dashboard. Savings are substantial for a one-year subscription, and are even more generous for a three-year subscription. (You can have some deployments on prepaid plans while leaving others month-to-month.)
To prepay a deployment, open the Cloud Manager in "card" view. Click the prepayment link.

On the next screen, select either a one-year discount or the even more generous three-year option: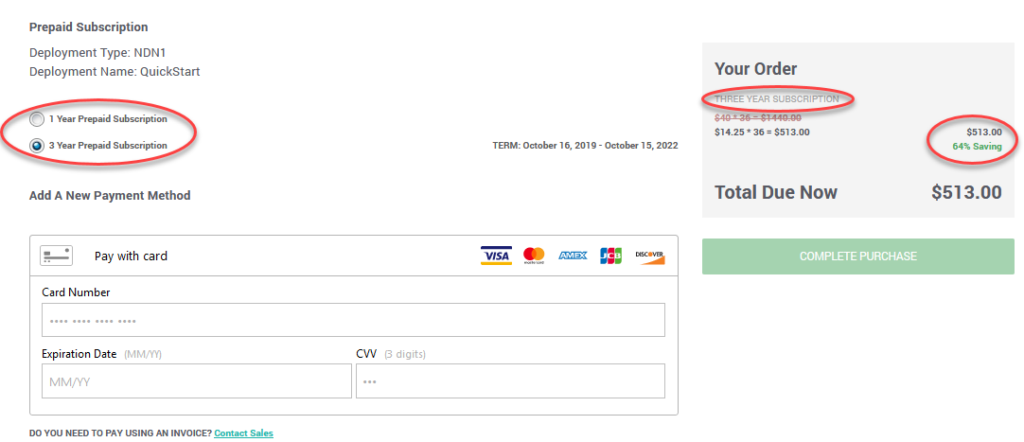 If you have already entered a credit card for your month-to-month deployments, it will appear here. Otherwise, enter you card information before clicking the Complete Purchase button.