SearchStax Cloud Account Setup
---
To get started with SearchStax Cloud visit the SearchStax website and create a SearchStax account.
Contents:
Signing Up
To sign up as a SearchStax user, go to the SearchStax website.
Click the Start a Free Trial button. (There is a two-week grace period before billing begins.)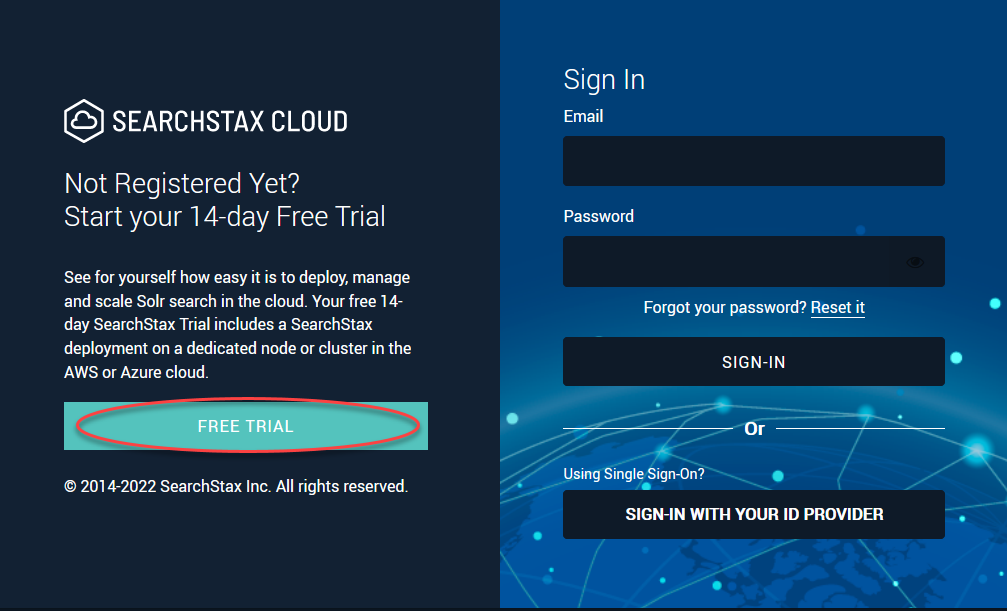 Billing and Payments
Please follow these links for more information about SearchStax SearchStax Cloud options:
Self-service deployments ("silver" SLAs) may be prepaid, achieving substantial discounts. See How much can I save with prepaid annual billing?
Managed deployments ("gold," "platinum," and "platinum plus" SLAs) are prepaid based on individual contracts.
Billing Contact
The optional billing contact is a person or entity who should receive a detailed receipt each time the account's credit card is charged. The information entered here has no impact on the credit-card billing process. It is a reporting feature only.
This is where you can enter your Value-Added Tax number so it appears on your receipts.
To enter this information, go to the Billing & Payments screen.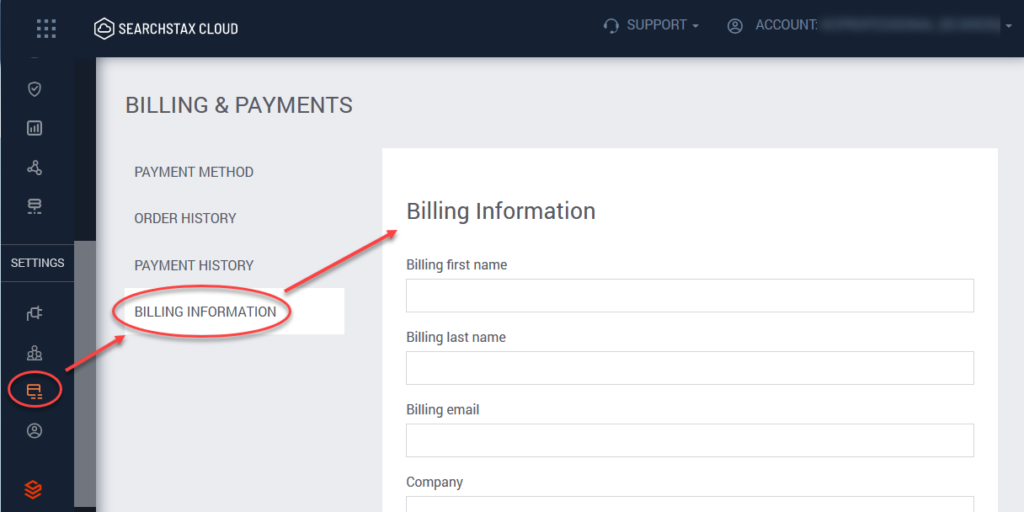 Payment Method
A pay-as-you-go account must specify a credit card. SearchStax does not accept other forms of payment for monthly billing.
Go to the Billing & Payments page.
Open the Billing Overview tab.
Fill out the form as shown below: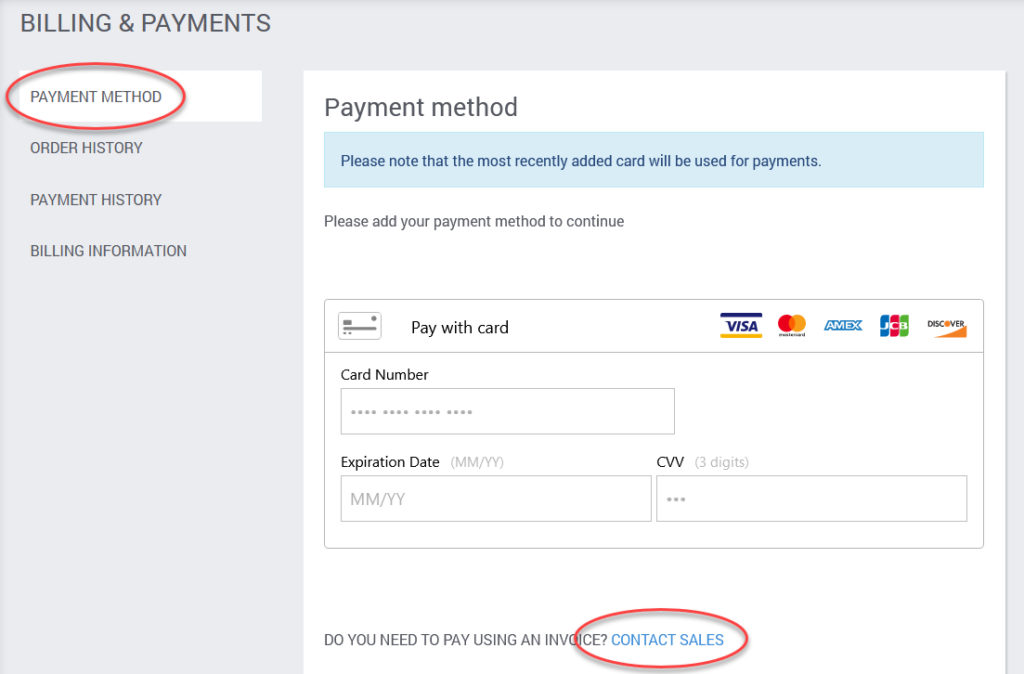 Note
Entering your credit-card information ends your free trial and triggers automatic pay-as-you-go billing from that point forward. Monthly rates are prorated for partial months. You are billed for the number of days that the deployment was active during the month. Credit cards are charged during the first week of the following month.
Switch to Prepaid Annual Billing
You can switch any "silver" level deployment from month-to-month to prepaid annual (or three-year) billing directly from the Dedicated Infrastructure screen. Prepayment is rewarded by a substantial discount. See How much can I save with prepaid annual billing?
Editing Payment Methods
You can enter multiple credit cards for an account. The most recently-added card will be the default payment method. (It has a green checkmark in the list of cards.)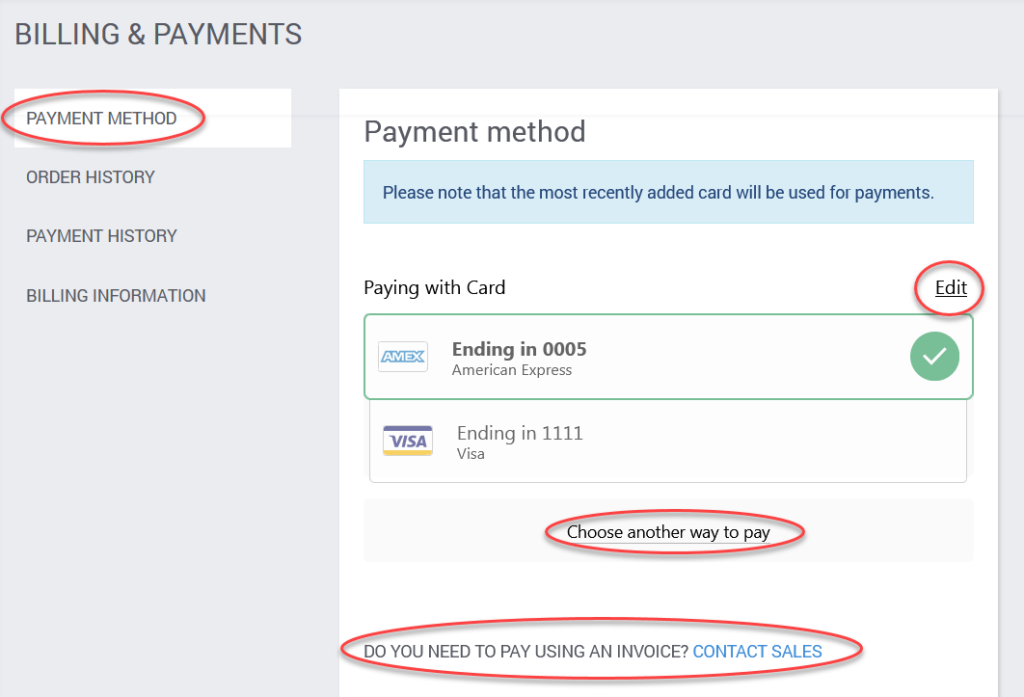 To delete a card, click the Edit link in the upper-right corner of the list. This exposes delete buttons in the credit-card list.

The Choose Another Way to Pay link lets you add another credit card to the list. The most-recent card is the default for billing.
The link about using an invoice helps you file a support ticket requesting this service. One of our Customer Success agents will help you set it up. Note that you will need to file another ticket if you ever decide to return to credit-card payments.
Usage Projections
The Billing & Payments page displays a bar chart of Month-to-Date Usage.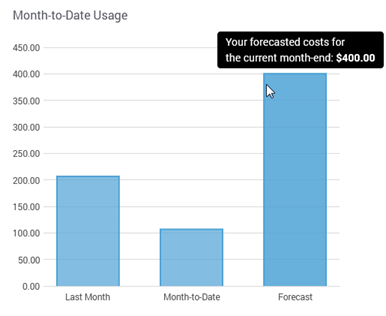 Last Month: The amount billed to your credit card last month.
Month-to-Date: Charges accrued to your account this month up to today.
Forecast: Projected monthly charge to your credit card based on current burn rate.
Note that this graph refers to credit-card charges only. Also, the forecast includes backup fees to date without projecting the cost of scheduled backups in the future.
Canceling Your Account
Only the account Owner can cancel the account. This automatically terminates all deployments.
If you still want to cancel, navigate to the Account Settings tab of the SearchStax Cloud dashboard. Click the big red button.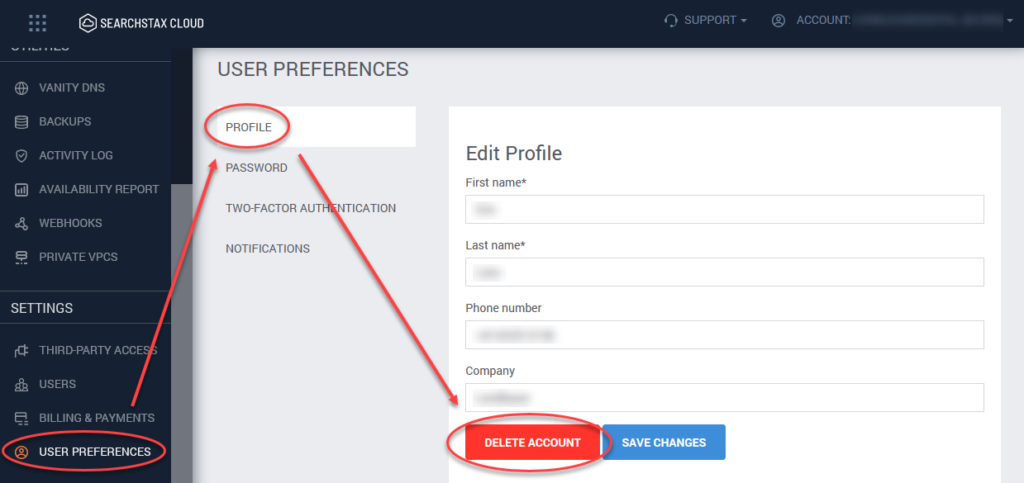 ---
Questions?
Do not hesitate to reach out to the SearchStax Support Desk. We always strive to improve our service!
Was this article helpful?