PagerDuty Solr Integration for SearchStax Managed Solr
---
This page describes how to integrate PagerDuty incident management with SearchStax Managed Solr.
Managed Solr also integrates easily with New Relic.
Integration with PagerDuty
To link your Managed Solr Alerting with your existing PagerDuty service:
Click on the Third-party access in the left-side navigation pane.
Click on PagerDuty in the horizontal menu bar.
Click the Alert with PagerDuty button.
You will be redirected to the PagerDuty website.
Confirm linking and follow the instructions.
After you finish linking, you will be redirected back to the SearchStax account.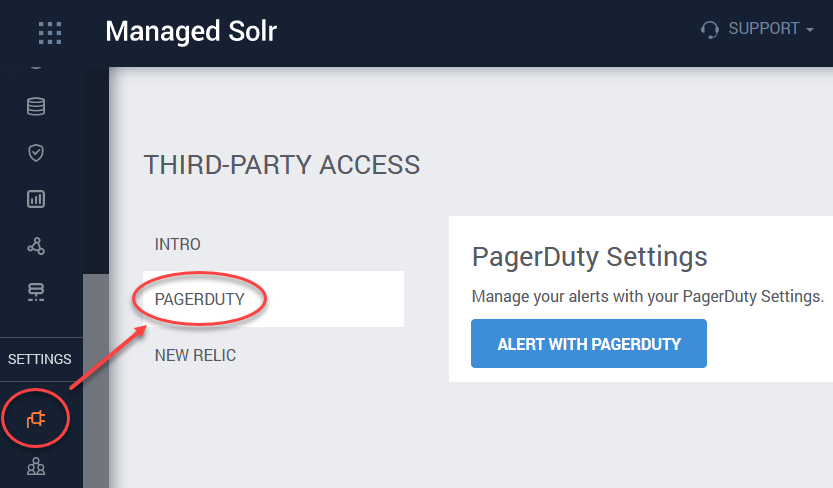 To stop pushing notifications to PagerDuty just click the Unlink button on the Third-party access page.
Questions?
Do not hesitate to contact the SearchStax Support Desk.
Was this article helpful?