Dashboard
Site Search > Analytics > Dashboard
---
Analytics – Dashboard is the landing page for entering Site Search. It displays summary statistics for the selected Site Search App. To select an App, pull down the menu in the navigation bar on the left margin of the screen.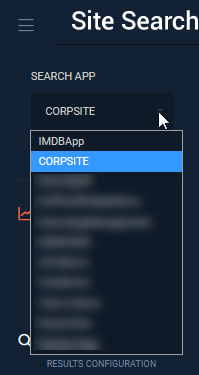 The summary statistics are relative to the date range. There are several predefined ranges plus a custom Date Range option.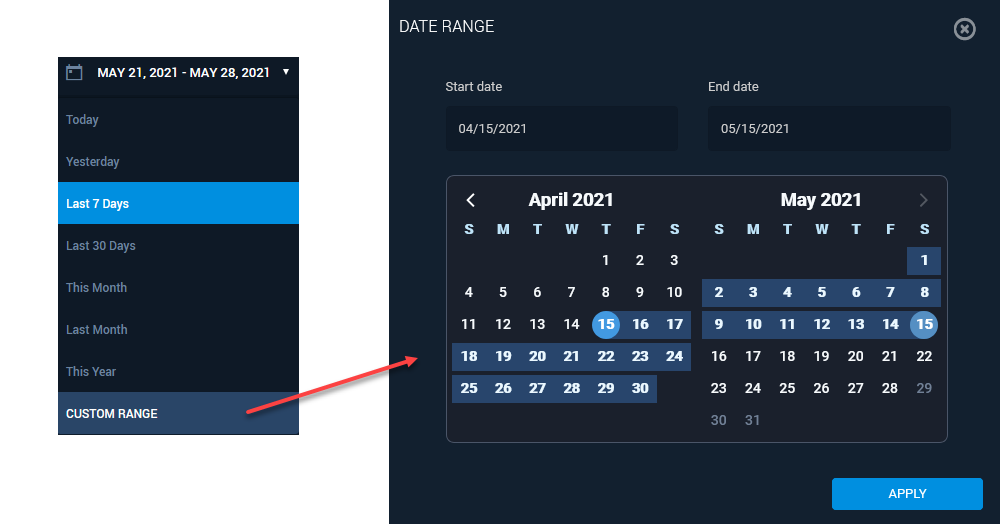 Note that the Site Search App retains user data for a limited time dependent on your Product Plan.
During January-March, this selected App recorded over 8.5K searches, and over 1K click-through events. Roughly 16% of the searches ended with a clicked item. 

Average search latency (time between request and response) was 9.4 ms, which was a 31% increase from the previous year. Increased latency is a bad sign, so the percent increase figure is highlighted in red. (Good news is green.)
The checkbox icon (

) opens a to-do list to guide you in your Site Search project. This list will open automatically until you fulfill three of the tasks. After that, you may consult it by clicking the icon.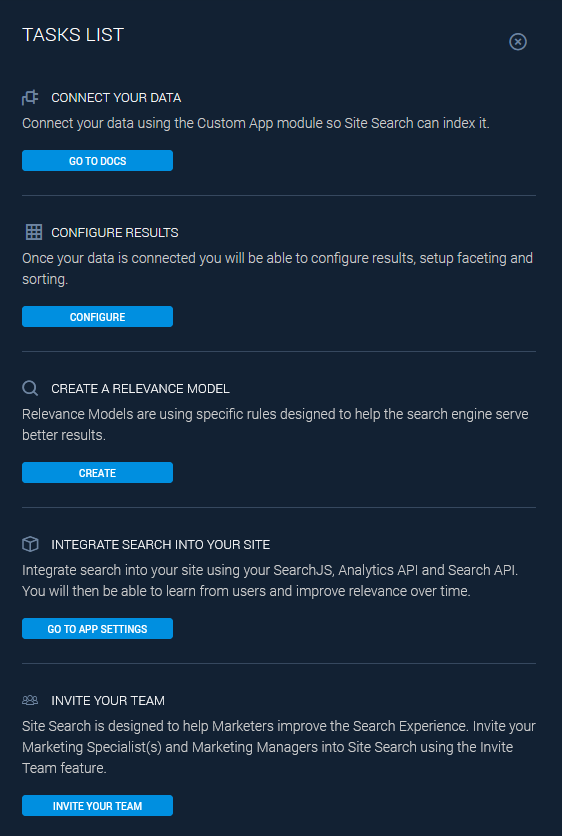 Farther down on the same screen are graphs depicting various measures of search success.

Average Click Position: The average position of clicked items in the search results over a specific time interval (one month in the illustration).
Click-Through Rate: Click-through events divided by number of searches in a specific time interval, expressed as a percent.
No Results Searches: Percent of total searches that produced zero results over a specific time period.
See our Analytics Glossary for a list of all Site Search metrics.