SearchStax for Sitecore – Deploying to Content Delivery Instance
---
This tutorial assumes that your solution is using one or more Content Delivery (CD) instances, as described by Sitecore on https://doc.sitecore.com/xp/en/developers/91/platform-administration-and-architecture/content-delivery–cd-.html. Deploying SearchStax for Sitecore on a CD instance is slightly different from doing the same on a Content Manager instance. In order to do it properly you can follow the steps here described.
Unzip the SearchStax for Sitecore Package
Start by unzipping the same SearchStax for Sitecore zip file you've installed on CM. Then extract the package.zip file found inside of it. You should see something like the below: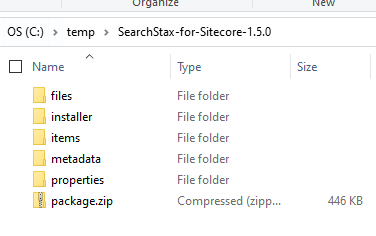 Copy Files to the Content Delivery Website
You need to copy the all the folders inside of /files folder from the unzipped package to your CD Sitecore instance.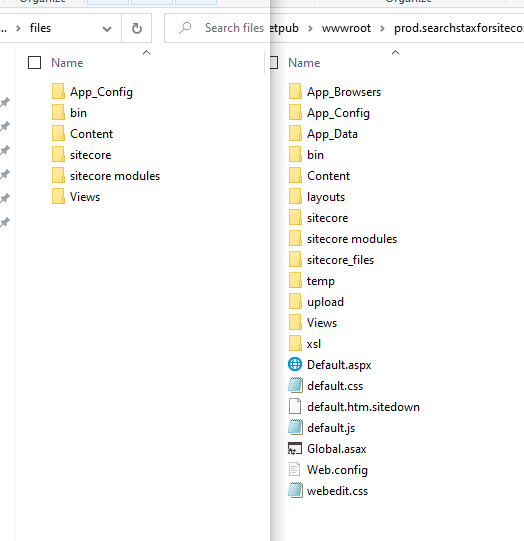 Configuration Files
Start by opening your CD /App_Config/Modules/SearchStax folder and deleting the SearchStax.Connector.Provider.config.disabled file if it is still there. After this, open your CM /App_Config/Modules/SearchStax folder and copy all its files to the CD /App_Config/Modules/SearchStax folder.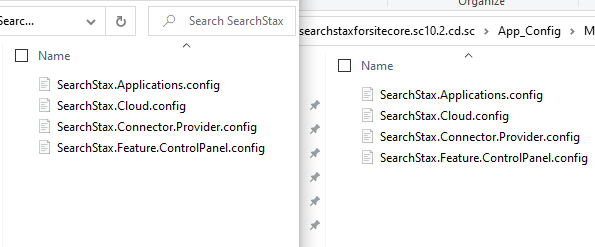 This operation will restart your Sitecore CD instance.
Publishing Sitecore Items
Open the CM Sitecore administration console and publish your website, if not done yet. This will copy all the SearchStax related items from master to web, thus giving CD access to them. After performing all those steps, you should be able to see all your previously created SearchStax search pages on CD: