Search API Tab
SearchStudio > Navigation Pane > Search App > Settings > App Settings > Search API Tab.
---
The Search API tab displays the SearchStudio Search and Suggest Endpoints. Each has a copy button at the right to copy the URL to the clipboard:
Search URL: This endpoint, ending in /emselect, is used to send Solr queries to the App's database of searches, content items, feedback, and so forth.
Suggest URL: This one, ending in /emsuggest, is used to ask for suggestions when a search query returns no results.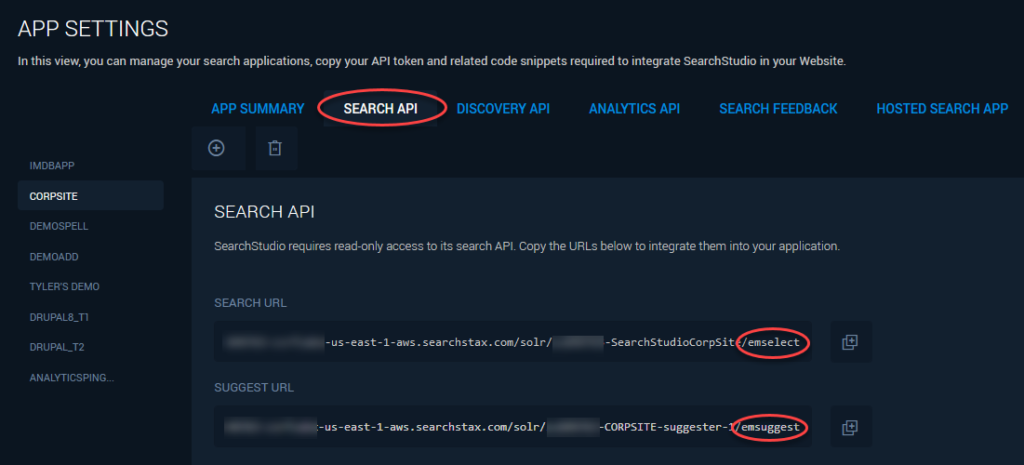 If you scroll down another screen, you'll find the Apps Credentials.
You may change the passwords (but not the user IDs) on this screen. Click the Save button when finished.
When you update the schema of an index ("repopulate" from Sitecore), click the Reload Schema button to copy the changes into Search Studio. (This button has nothing to do with the other controls on this tab.)